I got much more reading done this year than I expected. Part of that was due, I believe, to acquiring a Kindle and being willing to take a chance on Amazon freebies, some of which were hits, others misses. It's easy to read the Kindle on the train; that extra uninterrupted 40+ minutes of reading time each day added up to a lot of pages. 31,567 pages to be precise.
Goodreads said I read 83 books in 2014. I actually started 83 books. I finished 76. Seven books were set aside before finishing because they were just too awful to continue. (I told you some of those Amazon freebies were misses.) However, one of those set aside was The Mambo Kings Play Songs of Love by Oscar Hijuelos, so even Pulitzer Prize winners are sometimes misses for me. Anyway, out of those 76 finished, five were re-reads. So 71 new-to-me books in a single year. I call that a win.
Several of those 71 books were stand-outs.
The first five volumes of George R. R. Martin's Song of Ice and Fire cycle consumed a goodly portion of the first quarter of 2014. I expect I'll start re-reading them as soon as I hear of a publication date for Volume VI. I'm hoping that publication date will be later this year.
The Many Deaths of the Firefly Brothers by Thomas Mullen was a roller-coaster ride through the Depression with a pair of bank robbers who just won't stay dead. This is one of those books that grabbed me first because of its enigmatic cover art but kept me intrigued by its premise and execution. I read this one on the plane during a flight to California.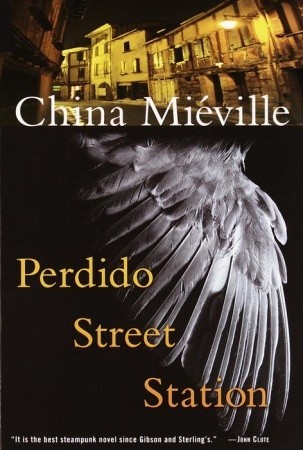 Perdido Street Station by China Miéville astonished me, sickened me, disturbed me, and amazed me. I seldom give five stars to any book, but this one deserved top billing without doubt. As I said in my review, Perdido Street Station isn't for everyone — it's a challenge in both language and content — but I'm going to recommend it to everyone regardless. Seriously. Don't miss it.
Max Barry's Lexicon, which deals with a secret government entity that uses the power of words and knowledge of certain personality traits to manipulate people into particular actions, cured me of taking any more Facebook quizzes and posting them
to my wall. Barry has a gift for plot-driven stories that move forward at Warp 10 but still manage to give the reader decently-realized characters and generally plausible
storylines. Lexicon is a fast fun popcorn novel that scared the bejabbers out of me.
I read Special Topics in Calamity Physics by Marisha Pessl in 2013 and thought it was excellent. Based on that experience, I grabbed Night Film as soon as I found it in my library's catalog. I was not disappointed. Night Film explores the aftermath of a suicide, the power of film, and the boundaries of obsession. It's dark and dreamy and enigmatic and twisted and a disturbing pleasure to read.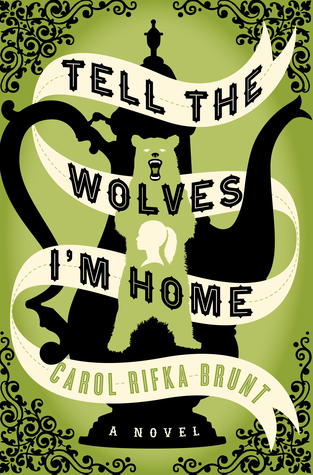 Tell the Wolves I'm Home by Carol Rifka Brunt introduces us to a grieving 14-year-old June Elbus after the death of her beloved uncle Finn. June's mother, who is Finn's sister, doesn't seem to care much that her only brother has died, and June doesn't know why. Then June meets Finn's roommate, Toby, and discovers hidden aspects to her uncle's life. This novel works on a number of levels: an exploration of society's reaction to AIDS in 1987, a not-so-typical coming-of-age story as June realizes her uncle had an entire life that didn't include her, and a dissection of family dynamics when one member of the family is considered an untouchable by the others. Plus it's gorgeously written. So, yeah, if you haven't read this one, put it on your list.
Finally, I want to mention a couple of trilogies. First, the Silo Trilogy by Hugh Howey, consisting of Wool, Shift, and Dust. I've read a lot, and I mean a lot, of post-apocalyptic stories, and the Silo Trilogy was hands-down one of the most original explorations of that theme I've seen in a lifetime of reading. In the not-so-distant future, thousands of people, survivors of an unnamed apocalypse, live underground in a silo. They don't know how long they've been there; they don't know how long it will be before they're allowed to live above ground; but in the meantime, there's work to be done, repairs to be made, and people to feed. Discontent is brewing, though, and revolution is in the air. This trilogy, while very well done, is not without its flaws, especially in Book 3, but its overall excellence makes those flaws worth overlooking.
The other trilogy worthy of mention is technically "pre-apocalypse", because the world-ending event hasn't yet happened, but it's post-apocalypse in the sense that global societal structure has already collapsed. In The Last Policeman Trilogy by Ben H. Winters — The Last Policeman, Countdown City, and World of Trouble — a previously unknown asteroid has been verified to be on collision course with Earth, and the date of impact is approaching. Detective Hank Palace of the Concord, New Hampshire, Police Department keeps showing up for work while more and more of his colleagues and fellow citizens bail out of their jobs, their marriages, and their lives to fulfill lifelong dreams or, as is all too often the case, to kill themselves in despair. Each novel takes us closer to the impact date and deeper into Hank's efforts to find meaning and purpose in these last months and weeks and days. He clings to his humanity, to his belief in goodness, and to his life itself, despite recognizing that everything he knows and everyone he loves is gone. Hank is a gorgeous, generous, determined character, and this trilogy, although deeply sad, is a testament to the beauty of life even in the face of extermination.
You can see the entire 2014 list on Goodreads here.